Autumn Safety Tips
August 31, 2022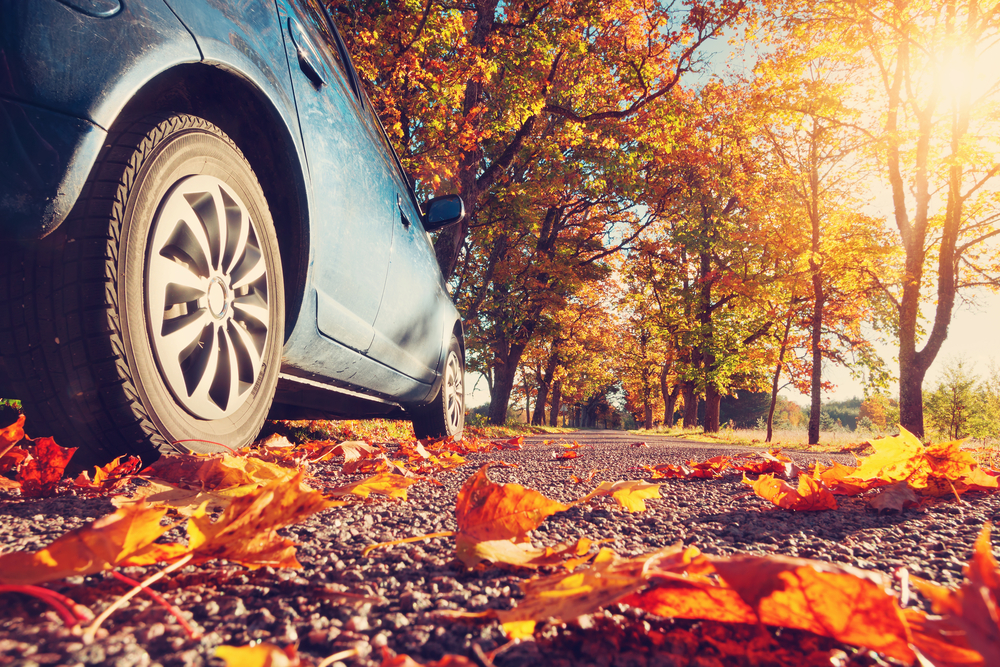 The days are getting shorter and the nights longer. The temperatures are getting cooler, and the leaves are already starting to change. These are all signs that indicate fall is right around the corner.
As New Jersey heads into fall, keep these autumn safety tips in mind:
Take Care During Halloween
Fall means that Halloween is almost here. Keep in mind that some cities and neighborhoods may celebrate Halloween on the weekend before or after the holiday. It's especially important to be aware during Halloween week as small children may run into the road in search of their next trick-or-treat stop.
Look Out for Kids
Back-to-school season means kids are spending more time walking. Be especially careful around bus stops or school drop-off and pick-up areas. You may also notice more kids around city parks or near schools as they walk to and from school. Slow your speed and avoid distractions to help keep pedestrians safe.
Take Note of Fatigued Driving
It gets darker earlier in the fall months. This means it may be dark when you leave for and come home from work. Without sunshine, you may feel more tired. This means it's important to be aware of your ability to drive safely and take breaks when needed.
Teach Your Kids How to Stay Safe
Fall and back-to-school season are good times to teach kids safety tips. This includes things like looking both ways when crossing the road. It's also a great time to teach them about the danger of distractions. Walking and texting can also be dangerous, especially as your child isn't paying attention when they cross a road.
Prepare Your Home
Defective product injuries are also common during the fall months. Preparation is key, whether you invite family and friends over or plan to cook more indoors. This includes changing your smoke detector batteries. It also means being extra careful with space heaters or indoor fireplaces.
Get Ready for Winter
Fall is sure to fly by, and the roads will soon be covered in snow and ice. Now is the time to prepare for winter weather. This is a great time to drop off your vehicle for any necessary maintenance to avoid untimely breakdowns. It's also a good time to equip your vehicle with its snow tires. Make sure you and your family are ready with high-visibility winter gear.
Whether you look forward to and embrace fall or you're dreading the end of summer, it's important to keep safety in mind. Fall presents new risks; the sooner you adjust to these dangers, the easier you'll find it to stay safe. But, with a few safety tips in mind, you can enjoy a warm, cozy fall.
If you are in an accident this fall, stay calm. Receive the necessary medical care, and then reach out to a personal injury lawyer. Discussing your options regarding a range of fall-related accidents with a legal professional is important. Depending on the extent of your injuries, you may be able to recover compensation to cover your medical bills and property damages.
Contact an Edison Personal Injury Lawyer to Discuss Your Autumn Accident Case in New Jersey
Did you or a loved one sustain serious injuries due to an accident in New Jersey? Don't let the medical bills pile up while you wait for the negligent party or their insurance company to do the right thing. Right now, you need an aggressive personal injury attorney on your side, fighting to get you the compensation you need, want, and deserve. The skilled attorneys at Rudnick, Addonizi, Pappa & Casazza PC represent clients injured because of an accident in Middletown, Howell, Marlboro, Manalapan, and throughout New Jersey. Call (732) 264-4400 or fill out our online contact form to schedule a free consultation about your case. We have an office conveniently located at Park Village, 25 Village Court Highway, #35, Hazlet, NJ 07730, as well as an office in East Brunswick, NJ.
The articles on this blog are for informative purposes only and are no substitute for legal advice or an attorney-client relationship. If you are seeking legal advice, please contact our law firm directly.