Are New Jersey Police Officers and Prison Workers Eligible for Workers' Compensation Benefits if Diagnosed with COVID-19?
October 30, 2020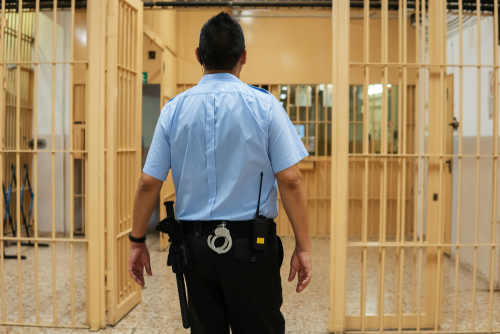 While much could be said about this year, the one thing that's for sure is how much the novel Coronavirus has impacted our daily lives. While many companies temporarily closed their doors and allowed their employees to work remotely, other industries didn't have that option. As such, essential workers faced a greater risk of catching COVID-19 over the scope of their employment.
One such population that faced one of the highest risks of exposure were police officers and those who work within our prison system. According to data from the Department of Corrections, New Jersey had the highest number of inmate deaths in the country; there have been 51 COVID-19-related deaths between the months of April and July. In fact, in April, there were at least 170 correctional officers and other prison staff who were infected with the virus – which leads to a very important question: do you have any options for workers' compensation?
NJ Law Creates a Presumption of Workers' Compensation Coverage
On September 14, 2020, New Jersey Governor Phil Murphy signed Senate Bill 2380, which creates a presumption of workers' compensation coverage for essential workers who contract COVID-19 during a public emergency, as designated by an executive order of the governor. The law was retroactive to March 9, 2020, which was the same day that Governor Murphy declared the COVID-19 pandemic a public emergency.
The law extends to essential workers, who are defined as:
First responders and public safety workers, such as police officers and firefighters
Healthcare workers, including but not limited to emergency transportation and those who work in social services, residential facilities, hospitals, or provide healthcare services within someone's home
Any individual who works in close proximity to the public and as such are essential to the public's health, safety and welfare such as hotel and residential services, transportation, financial services and those who work in the production, storage, sale and distribution of food, beverages, medicine and fuel.
The law also applies to any employee who is determined to be essential by the public authority declaring the state of emergency. These workers include cashiers, pharmacy and grocery employees, construction workers, childcare workers and those who work at convenient stores and gas stations. 
Am I Entitled to Workers' Compensation?
If any essential worker as described above contracted the Coronavirus, the new law presumes that he or she contracted the virus during the scope of employment. As such, the employee will be fully entitled to collect workers' compensation benefits.
A worker's employer may try and refute the staff member's claim that they contracted COVID-19 on the job through what's known as a "preponderance of the evidence." Through this, an employer must prove that it was "more likely than not" that the employee didn't contract the virus during the scope of their employment and did so, instead, outside of work. If no such evidence can be provided, then the illness will be fully entitled to workers' compensation benefits. In addition, New Jersey workers are also entitled to accidental disability retirement and other workers' compensation benefits that are ordinarily provided to workers who are injured on the job. It's important for essential workers to know that under this new law, employers cannot reduce or limit workers' compensation benefits if an employee makes a claim.
If you are a police officer or someone who works within our New Jersey prison system and contracted COVID-19, don't delay in seeking legal representation. Our attorneys are ready to help you file a claim and assist you if your claim was wrongfully denied.
Contact a Hazlet Workers' Compensation Lawyer to Discuss Your New Jersey Workplace Injury Case
A workplace injury can be devastating, particularly if it prevents you from returning to work for an extended period of time. Although New Jersey Workers' Compensation laws are supposed to provide you with reimbursement for medical expenses and replacement pay for missed time at work, it is not always easy to get the Workers' Comp benefits you deserve. That is why you should speak with a knowledgeable Workers' Compensation lawyer about your situation and get guidance throughout the claims process. The experienced Workers' Compensation attorneys at Rudnick Addonizio, Pappa & Casazza PC represent clients in Middletown, Howell, Marlboro, Manalapan, and all across New Jersey. Call (732) 264-4400 or fill out our online contact form today to schedule a free consultation about your work injury case. Our main office is located at Park Village, 25 Village Court Highway, #35, Hazlet, NJ 07730, and we also have offices in East Brunswick.
The articles on this blog are for informative purposes only and are no substitute for legal advice or an attorney-client relationship. If you are seeking legal advice, please contact our law firm directly.