Anesthesia Error Cases – Which Damages Are Available?
November 18, 2019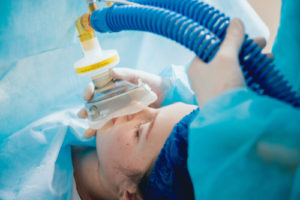 What Are Anesthesia Errors?
Anesthesia is commonly used during major surgeries. It requires careful dosing based on the patient's weight, tolerance, and any other existing medical conditions. An error that occurs during anesthesia can have significant consequences. Learn more about anesthesia errors this below.
Types of Errors During Anesthesia
You trust your anesthesiologist to take the appropriate care to give you the correct dosage. You also expect your medical team to monitor your vitals when you are under anesthesia. Yet, errors can and still do occur. These are a few of the errors that can happen:
Improper dosage (too little or too much anesthesia)
Waiting too long to administer anesthesia
Medical team failing to monitor for adverse reactions to the anesthesia
Medical team failing to monitor the vitals while under anesthesia
Defective equipment
Failing to identify an allergy to anesthesia
Administering the wrong type of anesthesia
Failing to give patient proper warning of anesthesia
When an error occurs during the administration or time following anesthesia, the medical doctor or team may be liable for medical malpractice.
Damages from an Anesthesia Error
The damages that are involved with an anesthesia error goes further than the immediate mistake. Improper dosage of anesthesia can result in extensive pain felt by the patient. Failing to monitor and identify an allergic reaction can lead to ongoing medical conditions.

The following damages may be considered when determining the value of your anesthesia error legal case:

Medical costs: A mistake during or after the administration of anesthesia will often lead to ongoing medical costs.
Loss of income/diminished income: The ongoing medical conditions from an anesthesia error can prevent a patient from returning to work. Additionally, it could even limit their ability to earn an income.
Pain and suffering: Although it is often much more difficult to calculate the value of pain and suffering, it is an important component to consider. No one should ever have to awaken during surgery. Additionally, the pain of dealing with a lifelong medical consequence of the error can also be life-changing.
How a Long Branch Medical Malpractice Lawyer Can Help You
If you were injured due to an anesthesia error, then it is only right that you receive the compensation that you need to cover any costs. By filing a medical malpractice case, you also bring attention to the medical team's error. This could open up an evaluation into the process and potentially prevent them from harming another patient in the same way.

Medical malpractice cases can get tricky and complicated. They not only require a collection of evidence but also an expert witness. The legal and ethical requirements of a medical professional are not always clear if you are not currently working in the industry. An expert witness is another medical expert that can attest to the actions of the liable party.

Additionally, hospitals are often backed by large insurance companies. In order to fight back and collect the compensation that you deserve, it is important that you have a medical malpractice team that you can trust.
Contact A Medical Malpractice Attorney for a Consultation About Your Anesthesia Case in New Jersey
Were you or a loved one injured due to medical malpractice in New Jersey? Then you need to talk to an experienced medical malpractice lawyer as soon as possible for guidance on how to proceed. The Woodbridge medical malpractice attorneys at Rudnick, Addonizio, Pappa & Casazza PC are prepared to assist you with your legal claim. We represent victims of negligent surgeons, doctors, nurses, and pharmacists throughout New Jersey including Howell, Freehold, Perth Amboy, and New Brunswick. Call us today at (732) 264-4400 or fill out our online contact form to schedule a consultation. Our main office is located at 25 Village Court Highway #35, Hazlet, NJ, 07730 and we also have an office in East Brunswick.

The articles on this blog are for informative purposes only and are no substitute for legal advice or an attorney-client relationship. If you are seeking legal advice, please contact our law firm directly.