7 Tips for Surviving the Holidays During Divorce
December 23, 2020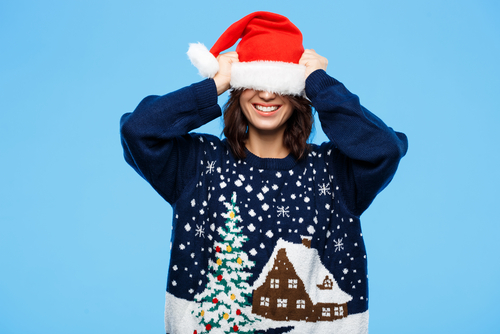 The holiday season can be a difficult time for any person who is going through or who has just gone through a divorce. Although the holidays may not seem appealing to you if you are dealing with the fallout from your divorce, you can take the following steps to help you enjoy the holidays despite the difficulties that may be caused by your divorce. It can be important to learn to enjoy moments in life such as the holidays despite going through a divorce, especially if you have young children. 
Start New Traditions
Divorce will obviously change your life, whether or not you have children. If you and your ex do have kids, it can be very helpful to begin with blending traditions you and your family had during your marriage with new traditions that you can share with your children moving forward even though you and your ex may not be together with your children at the same time on the holidays.
Don't Feel Guilty About Changing the Holidays for Your Kids
Life after your separation or divorce will be different, and there's nothing wrong with that. Parents can easily feel bad or guilty about the fact that the holidays will be different for their kids following a divorce. But if you begin to feel that way, you run the risk of your children blaming themselves for the fact that you aren't enjoying yourself during the holidays. But if you make an effort to enjoy yourself despite the circumstances, your children will likely want to join in, too.
Work with Your Ex to Make the Holidays Enjoyable for Your Children
No matter the current circumstances of your relationship with your ex, both of you will obviously want your children to enjoy their holidays. Both of you can make that happen by cooperating as much as possible, even if your ex is the last person you want to deal with. If visiting with extended family is something your family does, try to make time for both you and your ex's extended family members during the holidays. Work with your ex to do what's best for you both and your children depending on your circumstances, whether that be both of you spending time with your children on each holiday, or alternating Thanksgiving and Christmas or Hanukkah
Don't Spend the Holidays Alone
The worst thing you can do after your divorce is to spend the holidays alone. Make plans to spend the holidays with your family or friends, or if that's not feasible, considering volunteering and giving back to the community, such as by working at a homeless shelter.
Do What You Love During the Holidays
Throughout the holidays, make sure to take advantage of whatever you happen to enjoy about the holidays, whether that be decorating, cooking, music, party planning, etc.
Take Each Holiday Separately
Although the holiday season can seem like a huge rush in October — you're staring at Halloween, Thanksgiving, Christmas or Hanukkah, and New Year's all within the span of eight weeks — it can help to plan one holiday at a time, especially if you and your ex are still trying to work out a holiday schedule with your children.
Avoid Reminders of Bad Memories
Finally, if you are fresh from your divorce it can also help to avoid triggers of memories of your ex — even if you and your former spouse mutually agreed to end your marriage, divorce still represents a traumatic end to an important relationship and chapter in your life. Instead, think about what you can do to make new, happy memories of the holidays.
Contact a Hazlet Family Law Attorney for a Consultation About Divorce in New Jersey Today
If you are thinking about filing for divorce, or if you have already started the divorce process and are dealing with another matter such as child custody, child support, or division of assets, you need to speak with a qualified attorney. The New Jersey family law attorneys at Rudnick, Addonizio, Pappa & Casazza PC represent clients throughout the state, including Old Bridge, Piscataway, New Brunswick, and Perth Amboy. We understand how challenging this time can be for you, which is why we will fight hard to protect your interests, and the interests of your loved ones, throughout the legal process. Call us at (732) 264-4400 or fill out our confidential contact form to schedule a consultation. We have an office conveniently located at 25 Village Ct., Hazlet, NJ 07730, as well as offices located in East Brunswick.
The articles on this blog are for informative purposes only and are no substitute for legal advice or an attorney-client relationship. If you are seeking legal advice, please contact our law firm directly.