7 Steps to Your New Jersey Workers' Compensation Claim
February 16, 2023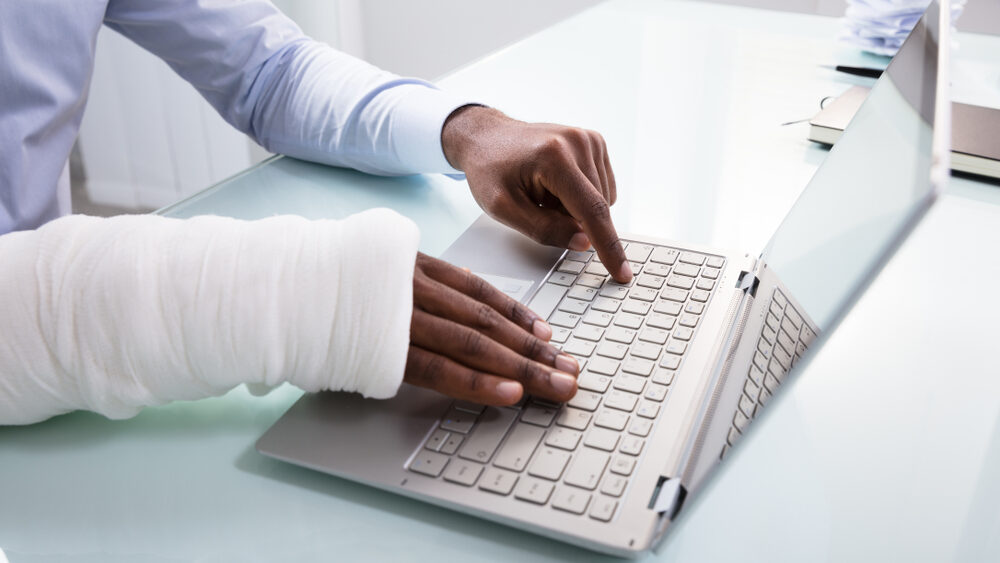 Have you suffered workplace injuries or developed an occupational illness in New Jersey? If so, you may be able to get workers' compensation benefits, which can help pay for your medical bills and lost wages due to your injury or disability. However, the process of pursuing workers' compensation can be daunting. We'll outline the seven essential steps you need to take to file a successful claim and protect your rights.
Step 1: Seek Medical Attention
The first and most crucial step after a workplace injury is seeking medical attention. Even if you feel that your injuries are minor, it's essential to get a proper diagnosis and treatment. If you don't require emergency treatment, you must receive treatment from a provider authorized by your employer or its workers' compensation insurer. If you don't get permission for treatment, your employer might not pay for workers' compensation. However, if you need emergency treatment, your employer is required to cover it, regardless of the provider you choose.
Step 2: Follow Treatment Plan
The second step is to follow your doctor's treatment instructions and recommendations to the letter. Failing to follow your treatment plan or missing appointments can lead your doctor and employer to conclude that you've fully healed and are fit to return to full duty, even if you're still in pain. If that happens, your employer might terminate your workers' compensation benefits.
Step 3: Report Your Injury
The third step is to report your injury to your employer as soon as possible, but no later than 90 days after your injury. Even though it's not required, it's advisable to give your employer a written notice that includes the date, time, and location of the accident, a short description of what happened, and whether or not anyone saw what happened. Be sure to keep a copy of your notice.
Step 4: Follow Up On Your Claim
The fourth step is to follow up on your claim. As soon as your employer or its workers' compensation insurance company hears about your injury, they should file a First Report of Injury with the Division of Workers' Compensation. This must be done within 21 days. If you don't receive a copy of this report within 21 days, follow up with your employer or its insurer. If they haven't filed the report, it's time to consider hiring an attorney.
Step 5: Hire a Workers' Compensation Attorney
If your claim is denied, you should talk to a workers' compensation lawyer as soon as possible so they can look over your case and tell you what your legal rights and options are. Your employer or its insurance company will look into your claim and either accept it and start paying benefits right away or deny it and tell you why. If your claim is denied, an attorney can review your case, handle dealing with the insurance companies, and advise you on your legal rights and options for moving forward.
Step 6: File Formal Claim Petition
The sixth step is to file a formal claim petition, if necessary. An attorney can help you file a formal claim petition or a petition for an informal hearing. If your claim isn't settled at an informal hearing, you can file a formal claim petition, which will lead to a hearing in front of a compensation judge. There are deadlines to file for workers' compensation. It's essential to file within two years of your injury.
Step 7: Decision Appeal
The seventh step is to appeal the decision if you disagree with the compensation judge's ruling. If you're considering appealing the decision, it's best to speak with an attorney who can advise you on your options.
KEY TAKEAWAY
Pursuing a workers' compensation claim in New Jersey can be a complicated process, but following these seven essential steps can help protect your rights and ensure you receive the compensation you deserve. Remember, seeking the advice of an experienced workers' compensation attorney can be critical to ensuring that you receive the benefits to which you're entitled under the law.
Contact Rudnick, Addonizio, Pappa & Casazza PC Today For a Free Consultation About Your Workers' Compensation Case
Our experienced workers' compensation attorneys at Rudnick, Addonizio, Pappa & Casazza PC can represent you and help you get the compensation you deserve. A serious injury at work can be devastating, especially if it keeps you from going back to work for a long time. Getting workers' compensation benefits in New Jersey isn't always easy, but it's possible if you follow the necessary steps. If you were hurt at work or got sick because of your job, you should contact us about your situation and get help with the claims process. At Rudnick Addonizio, Pappa & Casazza PC, we represent clients in Middletown, Howell, Marlboro, Manalapan, and all across New Jersey. Call (732) 264-4400 or email us today to schedule a free consultation about your work injury case. Our main office is located at Park Village, 25 Village Court Highway, #35, Hazlet, NJ 07730, and we also have offices in East Brunswick.