5 Common Questions We're Often Asked About Divorce and Property Division
January 20, 2021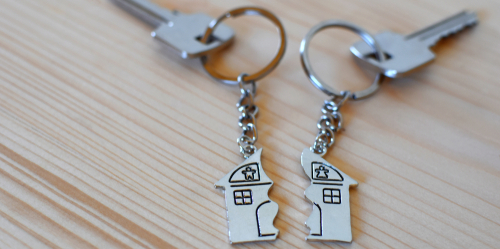 Nobody enters a marriage with the intent of a divorce, but not all marriages go as planned.
When going through a divorce, a couple must split up their property, but who gets what? We answer this common question below.
While some couples agree on their own how to split up their property, many couples cannot come to an agreement on their own. When this occurs, the court schedules a hearing. While each divorce and property distribution hearing require specific attention, here are some commonly asked questions regarding the process.
Common Questions Asked During Property Division
1. The judge will seek equitable distribution. What does mean? The judge will attempt to divide all marital assets and debts as evenly as possible. The court will take several things into account during this process including: each individual spouse's income and debt, the age of each spouse and duration of the marriage, how each spouse directly or indirectly contributed to each other's professional and educational pursuits and advancements, whether or not the custodial parent needs to occupy or own the marital home, the physical and mental health of each spouse, tax implications related to the division of the property, and any other factors that the court finds "just and proper." The court will not take child support or alimony payments into consideration during the property division hearing.
2. Is all our property going to be divided?
The short answer is "no," as the court considers property as either being "marital" or "separate." Marital property includes any and all assets and debts accumulated during the marriage; even pensions and retirement can be included. Separate property refers to anything an individual spouse had prior to the marriage, such as a stock portfolio inheritance or family heirlooms. It is important to remember, however, that if the two spouses join or otherwise commingle these funds during their marriage, the property is no longer considered "separate" and subject to the courts' division. The courts will also use the fair market value all physical assets to determine their financial value. This is an incredibly important phase and having proper legal representation will make all the difference!
3. I have a prenuptial agreement. Doesn't that protect me from this kind of thing?
The short answer is not necessarily. Depending on how the nuptial agreement is worded, when it was signed, whether both parties signed voluntarily, or if there was any fraud or misrepresentation in the document itself can all invalidate a prenuptial agreement.
Divorcing couples may also enter into a separation agreement. This agreement between the spouses can be used to divide property and child custody. However, these are legally binding agreements that are difficult to change. Always consult an attorney before entering into any separation agreement.
4. What happens to our marital home?
This is largely dependent on if there are children, who will be their primary guardian, and whether that spouse can afford the house on their own income. Because of this and several other factors (such as both parties paying into the mortgage and upkeep of the home), it is usually easiest to sell the home and divide the return.
5. My spouse cheated on me. Does that mean I get more in a divorce?
While incredibly sad and hurtful, infidelity will likely not affect a judge's decision regarding property division.
Contact a Hazlet Family Law Attorney for a Consultation About Divorce in New Jersey Today
If you are thinking about filing for divorce, or if you have already started the divorce process and are dealing with another matter such as child custody, child support, or division of assets, you need to speak with a qualified attorney. The New Jersey family law attorneys at Rudnick, Addonizio, Pappa & Casazza PC represent clients throughout the state, including Old Bridge, Piscataway, New Brunswick, and Perth Amboy. We understand how challenging this time can be for you, which is why we will fight hard to protect your interests, and the interests of your loved ones, throughout the legal process. Call us at (732) 264-4400 or fill out our confidential contact form to schedule a consultation. We have an office conveniently located at 25 Village Ct., Hazlet, NJ 07730, as well as offices located in East Brunswick.
The articles on this blog are for informative purposes only and are no substitute for legal advice or an attorney-client relationship. If you are seeking legal advice, please contact our law firm directly.