5 Back to School Tips for Divorced Parents
September 7, 2022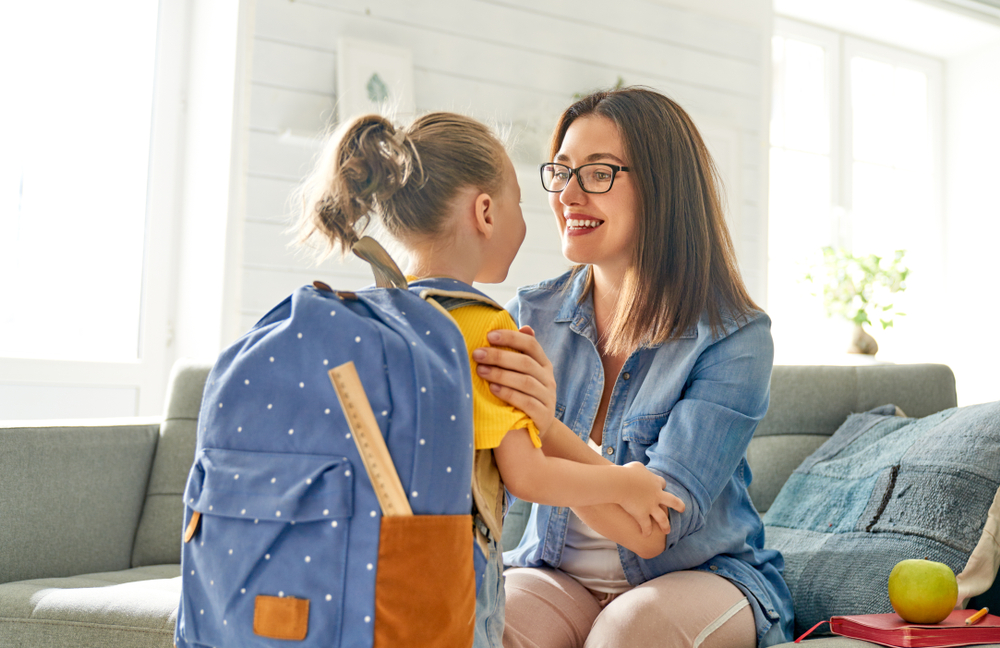 Back-to-school season can be hectic and busy for everyone. Families who are separated or divorced may find this time of year even more difficult to navigate. This is especially true for families who decided to separate or divorce over the summer. Children may feel anxious about how to discuss the topic with friends and teachers when they return.
Here are a few tips to help you and your family navigate your first school year after a separation or divorce:
Talk With the School Ahead of Time
It can be helpful to talk with the school about the separation or divorce ahead of time. This notifies them that your child is going through something that could affect their performance or behavior. It also helps them avoid tricky questions or topics that your child may not yet be ready to discuss. Some schools may even have extra resources available to your child during this time.
Make Time for Old Friends
If a separation or divorce leads to your child attending a new school, make sure you have plans for them to see their old friends. Children often look forward to seeing their friends after the long summer break. If a divorce led to them moving school districts last minute, this may lead to extra stress. These friends could also be an important social support system for your child.
Check-in With Your Child's Teachers
It's also a good idea to check in with your child's teachers. Children tend to act differently at school than they do at home. Asking your child's teachers about their behaviors and performance can give you more insight into how they're dealing with the divorce.
Give Them Their Space
Sometimes, children need extra space to deal with a big change like a divorce. Allow them to stay after school to enjoy extracurriculars or go to a friend's house. If your child is in a new school district, after-school clubs and memberships can be a great way for them to adjust and make new friends.
Know When to Get Professional Help
A child going through a divorce at home is likely to feel sad and frustrated at times. This is normal and not usually a cause for concern. However, it can be helpful to know when to seek professional help. For example, if your child continues acting out, it may be worth it to talk with someone. If they act out in a way that may be dangerous to themselves or others, it's also important to reach out to a professional.
Some children may benefit from talking to someone if they are having trouble expressing their feelings. You can ask the school for any recommendations for professional help.
Divorce can take time to adjust to. Even after it seems like the family is adjusting, new situations can require a readjustment, such as back-to-school season. While your child may dread going back to school following a change in the family's dynamics, the school can also be a good resource for them to distract themselves and learn how to process their feelings.
Contact an East Brunswick Family Law Attorney for a Consultation About Divorce in New Jersey Today
If you are thinking about filing for divorce, or if you have already started the divorce process and are dealing with another matter such as child custody, child support, or division of assets, you need to speak with a qualified attorney. The New Jersey family law attorneys at Rudnick, Addonizio, Pappa & Casazza represent clients throughout the state, including Woodbridge, Edison, Manalapan, and Perth Amboy. We understand how challenging this time can be for you, which is why we will fight hard to protect your interests, and the interests of your loved ones, throughout the legal process. Call us at (732) 264-4400 or fill out our confidential contact form to schedule a consultation. We have an office conveniently located at Park Village, 25 Village Court Highway #35, Hazlet, NJ 07730, as well as an office located in East Brunswick, NJ.
The articles on this blog are for informative purposes only and are no substitute for legal advice or an attorney-client relationship. If you are seeking legal advice, please contact our law firm directly.