4 Ways Divorced Parents Can Split Christmas
December 15, 2021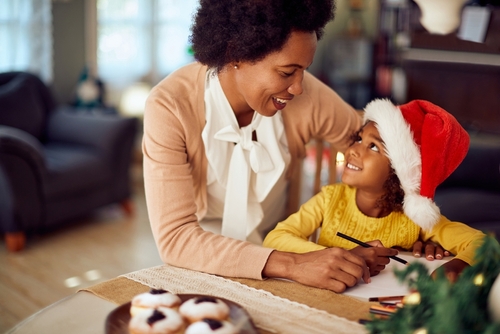 Navigating a divorce is never easy. But even once you feel like you have the hang of things, a new holiday comes up and you're left to figure things out again. Christmas is a special time for many families. It's a time that's full of traditions and festive celebrations. This can make it difficult to navigate the first holiday following a divorce. Here are a few tips to help you and your family split Christmas with divorced parents this year:
Tip 1: Spend Some Time Together
If possible, planning some celebrations together can help everyone cope with the different family dynamics. While this may not be a possibility for everyone, it can be a great option for families with small children who may be dreading the first year with divorced parents. It can also help families create new traditions.
Tip 2: Consider Each Other's Preferences
Instead of sticking to a previously set custody agreement, consider each other's preferences. In relation to holiday preferences, talk with the other parent and decide what's most important to each person. For example, one parent may prefer to have the child on Christmas Eve because of their annual holiday party.
Tip 3: Figure Out Travel Plans
Navigating the holidays when divorced can be difficult enough. It can be even harder when parents don't live near each other. Try to figure out travel plans months before the holiday.
Tip 4: Make Your Own Schedule
Sharing the holidays can be difficult if both parents want to celebrate with their child on the actual holiday. It's possible to make your own schedule and celebrate some of the biggest holidays on a different day. Get in the tradition of celebrating Christmas Eve the weekend before or treat Christmas Eve as Christmas Day.
These are just a few tips that you and your ex-spouse may use when celebrating the holidays your first year following a divorce. Communication and compromise are important. This is also a good opportunity to develop good communication techniques with your ex-spouse. It's also important to recognize that strong emotions in the first year of a divorce may make it difficult to have an amicable conversation. If possible, try to tackle these topics ahead of time. You may try to discuss holidays and your schedule when deciding on a child custody schedule.
Another effective method is to set a due date. Discuss with your ex-spouse a date on which you should discuss the holidays by each year. It's likely that your plans will change and this can help you and your ex-partner accommodate them. For example, you might choose to have your plans in place by Dec. 1 each year.
Need Help Navigating a Child Custody Case or Holiday Schedule?
You don't have to navigate child custody disagreements or create a holiday schedule alone. When you work with a divorce lawyer or a professional negotiator, they can help you develop a plan that works for everyone. Once you make it through the first year, celebrating the holiday season with divorced parents will become the norm and you'll create new traditions.
Contact a Middletown Family Law Attorney for a Consultation About Divorce in New Jersey Today
If you are thinking about filing for divorce, or if you have already started the divorce process and are dealing with another matter such as child custody, child support, or division of assets, you need to speak with a qualified attorney. The New Jersey family law attorneys at Rudnick, Addonizio, Pappa & Casazza PC represent clients throughout the state, including Middletown, Howell, Marlboro, and Manalapan. We understand how challenging this time can be for you, which is why we will fight hard to protect your interests, and the interests of your loved ones, throughout the legal process. Call us at (732) 264-4400 or fill out our confidential contact form to schedule a consultation. We have an office conveniently located at Park Village, 25 Village Court Highway, #35 Hazlet, NJ 07730, as well as an office located in East Brunswick, NJ.
The articles on this blog are for informative purposes only and are no substitute for legal advice or an attorney-client relationship. If you are seeking legal advice, please contact our law firm directly.