11 Helpful Tips for Navigating Summer Vacation After Divorce
June 20, 2022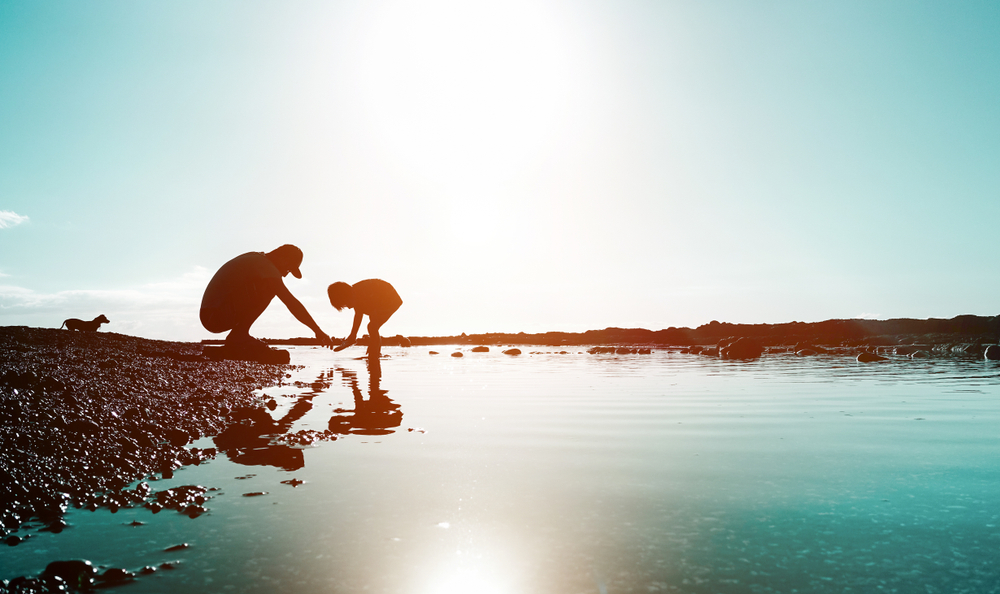 Navigating family life can be difficult when divorced. The summer schedule and time off from school can make things even more difficult for a divorced parent.
How to Handle Child Custody Over the Summer
Here are a few tips for managing summer vacation as a newly divorced parent:
Plan ahead: Planning ahead and coordinating schedules can help you and your ex-spouse stay on the same page.
Learn to communicate: Learning to communicate in an efficient manner can help with summer planning.
Involve your children in the planning: Older children may have a say on how they spend their summers. Allow them to be a part of the decision-making and planning.
Use vacations for self-care: The school year can be busy for the whole family. If your child has vacation time planned with your ex-spouse, use this time to focus on yourself.
Get to know your child's friends: Your child may spend a lot of time with their friends this summer. Getting to know their friends ahead of time can help with summer planning.
Avoid the temptation to plan everything: While you may have to plan some things, you don't have to fill every day with something.
Be flexible: Being flexible with your spouse will encourage them to also be flexible if you need to change your schedule.
Discuss expectations with your ex-spouse: Discussing expectations ahead of time can help ensure the whole family is in agreement on how to spend the summer.
Plan vacations as early as possible: Planning your vacations ahead of time gives your ex-spouse more time to plan accordingly for their time with their child.
Encourage sports or clubs: Encouraging your child to participate in sports or clubs can help keep them busy. This can also help working parents accommodate summers off.
It's never too early to prepare for the school year: Preparing for the upcoming school year during the summer months can help everyone transition easily.
Summer may only be a few months, but it can feel like a lifetime when you're trying to balance the responsibilities that come with being a divorced parent. Planning ahead can help the summer months go smoothly and ensure that you and your ex-spouse are aware of expectations and everyone's schedules.
Considering Divorce This Summer?
If you're considering divorce this summer, it's never too early to reach out to a New Jersey divorce lawyer. There are a lot of things to consider when planning and going through a divorce, and a lawyer can help ensure that you protect your rights. Even the most cordial of divorces can be tarnished with disagreements, especially when it comes to summer schedules.
A divorce lawyer can not only help you with the divorce proceedings but also act as a third-party negotiator to help plan summer schedules.
Keep in mind that planning will get easier. If this is your first summer, you may find that you and your spouse have a lot of disagreements. However, as the years go on, you'll settle into a rhythm in which everyone knows what to expect. If new disagreements arise, it may be worth it to reach out to a lawyer.
Contact an East Brunswick Family Law Attorney for a Consultation About Divorce in New Jersey Today
If you are thinking about filing for divorce, or if you have already started the divorce process and are dealing with another matter such as child custody, child support, or division of assets, you need to speak with a qualified attorney. The New Jersey family law attorneys at Rudnick, Addonizio, Pappa & Casazza PC represent clients throughout the state, including East Brunswick, Edison, Freehold, and Howell. We understand how challenging this time can be for you, which is why we will fight hard to protect your interests, and the interests of your loved ones, throughout the legal process. Call us at (732) 264-4400 or fill out our confidential contact form to schedule a consultation. We have an office conveniently located at 25 Village Ct, Hazlet, NJ 07730, as well as an office located in East Brunswick, NJ.
The articles on this blog are for informative purposes only and are no substitute for legal advice or an attorney-client relationship. If you are seeking legal advice, please contact our law firm directly.