11 Common Errors That Lead to Truck Accidents
May 18, 2022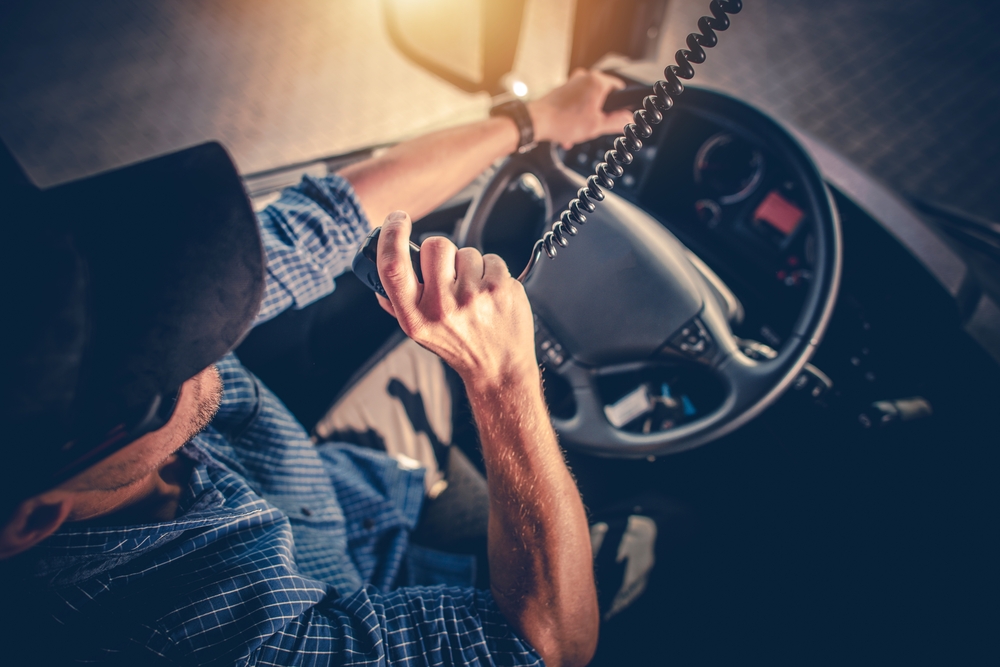 A large percentage of truck accidents occur from driver error. Knowing the most common errors can help truck drivers improve their safety on the road.
These are some of the most common truck driver errors that contribute to truck accidents:
1. Fatigued Driving
Fatigued driving is one of the most common causes of truck accidents. Drivers may try to push a few more miles to get to their destination faster. Fatigued driving reduces reaction times, increasing the chances of being in an accident.
2. Driving Under the Influence
Drugs and alcohol are sometimes used as a way to deal with the isolation of driving a truck for a career. Even when a truck driver consumes alcohol or drugs when they're not driving, the leftover effects can later affect their driving.
3. Bad Weather
Unexpected rain or snowstorms can quickly lead to dangerous driving conditions. Truck drivers who frequently drive through bad weather may be more likely to be in an accident.
4. Speeding
Truck drivers may sometimes feel tempted to go over the speed limit to get to their destination faster. Additionally, truck drivers are often paid by the mile, and driving faster, can result in earning more for a shorter period of time.
5. Ignoring the Rules of the Road
Ignoring the rules of the road, such as staying out of the left lane, can also increase the likeliness of being in an accident.
6. Distracted Driving
Distracted driving, such as interacting with the intercom system or texting and driving, can be dangerous and lead to slower reaction times.
7. Failing to Complete Proper Load Checks
There are limitations on how much weight a commercial truck can carry. Failing to complete proper safety and load checks can lead to the truck being too heavy, which can affect braking capabilities.
8. Driving Too Many Hours
Federal regulations limit the number of hours a truck driver can drive in any stretch. Drivers who exceed this amount are more likely to be in an accident.
9. Failing to Keep up With Maintenance or Repairs
Routine maintenance and repairs are necessary for safety. When a truck driver doesn't keep up with preventative tasks or make repairs in a timely manner, they may be more likely to be in an accident.
10. Lack of Training
Training is important in ensuring truck driver safety. Drivers who don't complete the necessary training, but still get behind the wheel of a truck are more likely to cause an accident.
11. Aggressive Driving
Truck drivers who engage in aggressive driving can cause accidents on the road. They're less likely to practice safe distancing and more likely to cause a truck accident.
There are many things that can lead to a truck accident. While some of these causes, like driving under the influence or distracted driving, are the truck driver's fault, others may be the fault of the truck company owner or maintenance department. Additionally, truck companies are required to carefully screen employees to ensure they have had the proper training before hiring them.
Many of these causes can also be considered negligence. If a truck driver is negligent, they may be charged in a personal injury case.
Contact an East Brunswick Personal Injury Lawyer to Discuss Your Truck Accident Case in New Jersey
Did you or a loved one sustain serious injuries due to a truck accident in New Jersey? Don't let the medical bills pile up while you wait for the negligent party or their insurance company to do the right thing. Right now, you need an aggressive personal injury attorney on your side, fighting to get you the compensation you need, want, and deserve. The skilled attorneys at Rudnick, Addonizio, Pappa & Casazza PC represent clients injured because of a truck accident in East Brunswick, Howell, Long Branch, Old Bridge, and throughout New Jersey. Call (732) 264-4400 or fill out our online contact form to schedule a free consultation about your case. We have an office conveniently located at Park Village, 25 Village Court Highway, #35 Hazlet, NJ 07730, as well as an office in East Brunswick, NJ.
The articles on this blog are for informative purposes only and are no substitute for legal advice or an attorney-client relationship. If you are seeking legal advice, please contact our law firm directly.