4 Tips for a Safe Summer
June 12, 2017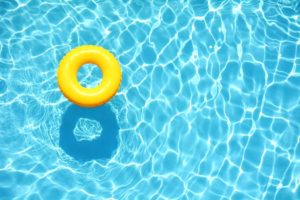 Families throughout New Jersey are looking forward to summer fun. Here are a few ways to help make sure that summer fun stays safe and healthy for your family:
Practice water safety
Drowning is one of the top causes of death for children under age 5. To help your kids stay safe around the water, make sure they're always being supervised by an adult who isn't distracted by other things. Enroll kids in swim lessons or teach them to swim, and require personal floatation devices (PFDs) for kids who can't swim confidently. Learning CPR can also prepare you to save a life if an accident occurs.
Stay cool
Heat-related illnesses can cause serious injury—or even death. To beat the heat, never leave children or pets in a parked car. Wear loose, lightweight, and light-colored clothing, and wear sunscreen on exposed areas to help prevent sunburn. Stay hydrated, and look for cooler activities—such as those in air-conditioned or shady venues—during the hottest part of the day.
Play smarter
Emergency rooms treat over 200,000 children each year for playground injuries. Before you hit a playground or amusement park, look for safety equipment like railings, soft play surfaces, and harnesses. Understand the signs and symptoms of concussion, and make sure everyone wears the right safety equipment for sports and other activities.
Read the labels
Summer lawn games, outdoor furniture and equipment, and fireworks typically come with instructions and warning about safe and unsafe ways to use them. Taking just a few minutes to read these labels and follow the instructions can help your family avoid injuries that would otherwise ruin your summer fun.
Injured in a summer accident due to the negligence of another? Contact the experienced New Jersey personal injury lawyers at Rudnick, Addonizio, Pappa & Casazza P.C. We'll help you understand your legal options and fight for the compensation you and your family deserve. Call us today to schedule a consultation.